Chameleon Coffee Promotion
---
As part of The Many's Refuse To Blend In campaign, they were looking for a partner to execute the digital side of the activation event, they chose DaveVSDave.
During the campaign activation event, which took place in Austin, Los Angeles and New York City – the audience was prompted to claim a free bag of Chameleon Coffee from the give-away website we built. Nestlé gave away over 3,000 bags of Chameleon coffee through the campaign website, in addition to hundreds of coupons.
The Challenge
---
As soon as word got out that there was free coffee – the website submissions went into over-drive. We anticipated this and had built the servers to withstand massive traffic spikes. We received tens of thousands of submissions in just a few days.
The other challenge was ensuring data security – using end to end encryption, along with AWS's KMS encryption, we were able to ensure that the data was secure.
We also needed to mitigate duplicate data, one submission per user. To do so, both the email address and the mailing address were required to be unique. We also used Google Re-Captcha and Google Address Autocomplete to standardize data and further reduce bots.
Data Management
---
Handing off consumer data for a name brand client requires some extra care and planning. In addition to our normal security measures, including data encryption, the back end was a citadel – only a handful of whitelisted IPs were allowed in.
From there, we built a custom dashboard page where the product fulfillment partner could log in, find the data, and pull what they needed, including an option to directly download a password protected CSV.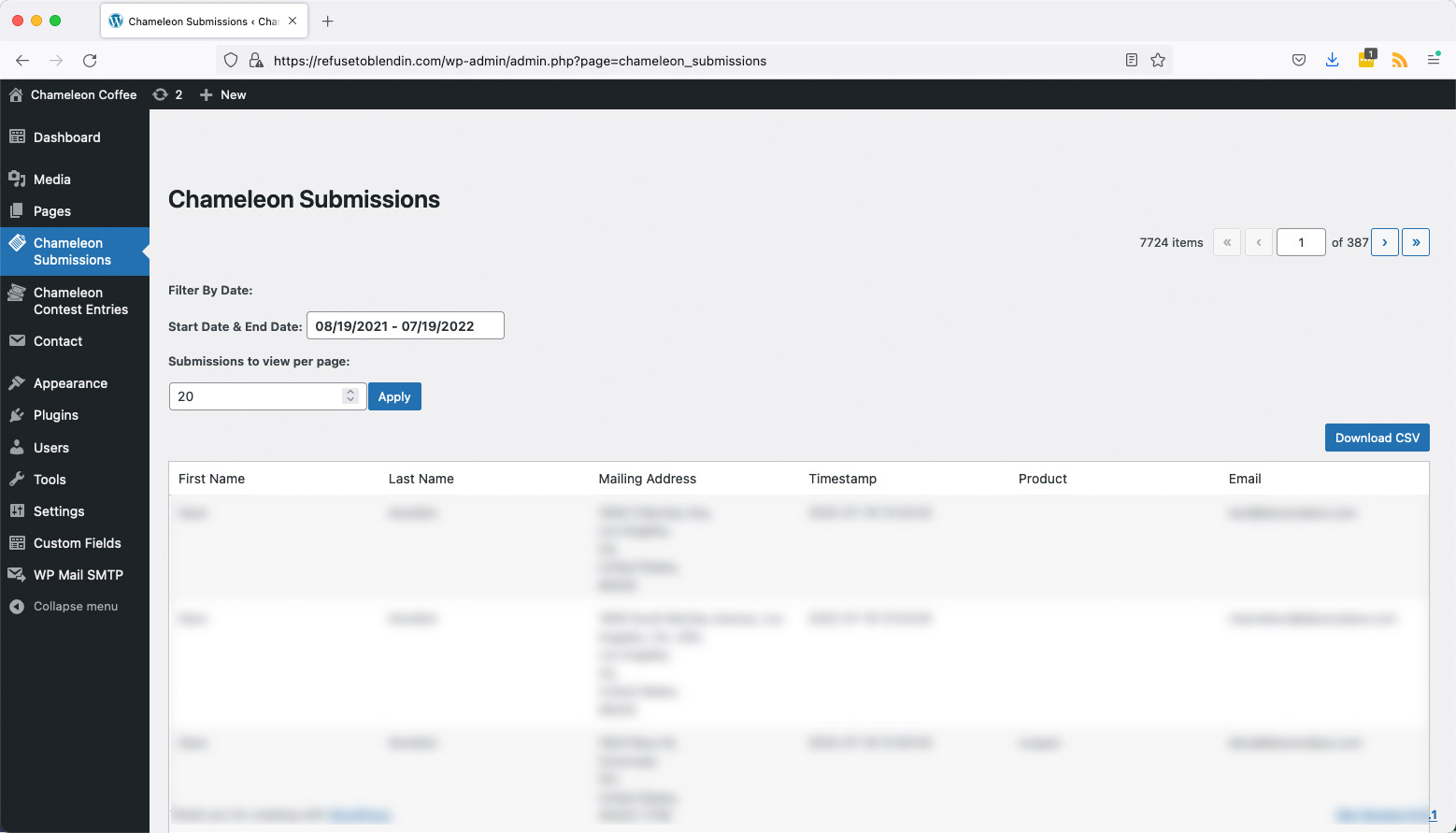 Project Notes
---
Credits:
Tori Matthews, Brand Director
Kellee Bassaragh, Lead Project Manager
Anne Halvorson, Brand Director
Catapult, Fulfillment Partner
Features & Technology:
KMS Encryption
Google Address Autocomplete
Data Security
Volume Traffic Management