The Sensei Farms Website
---
As Sensei innovated the agricultural sector with a renewable and data-driven approach — they needed a consumer facing website to spread their mission to help people live longer, healthier lives.
The Challenge
---
When Sensei Farms launched their produce into grocery stores throughout North America, they needed a website to share their story and connect with consumers.

Their mission "To help people live longer, healthier lives" was the backbone of the web design and strategy. Sensei's marketing and design departments teamed up with DaveVSDave to create a CMS driven website that showcases their healthy produce with curated imagery and ultimately drives consumers to the shelves.
Visit SenseiFarms.com
"Dave and his team were an absolute joy to work with — their knowledge, organization and craft are unparalleled."
Monica Hendrix, CMO
The Recipes & Blog
---
As a finishing touch to the website, the team designed and built an editorial tool to allow the internal marketing team to publish Blogs and Recipes.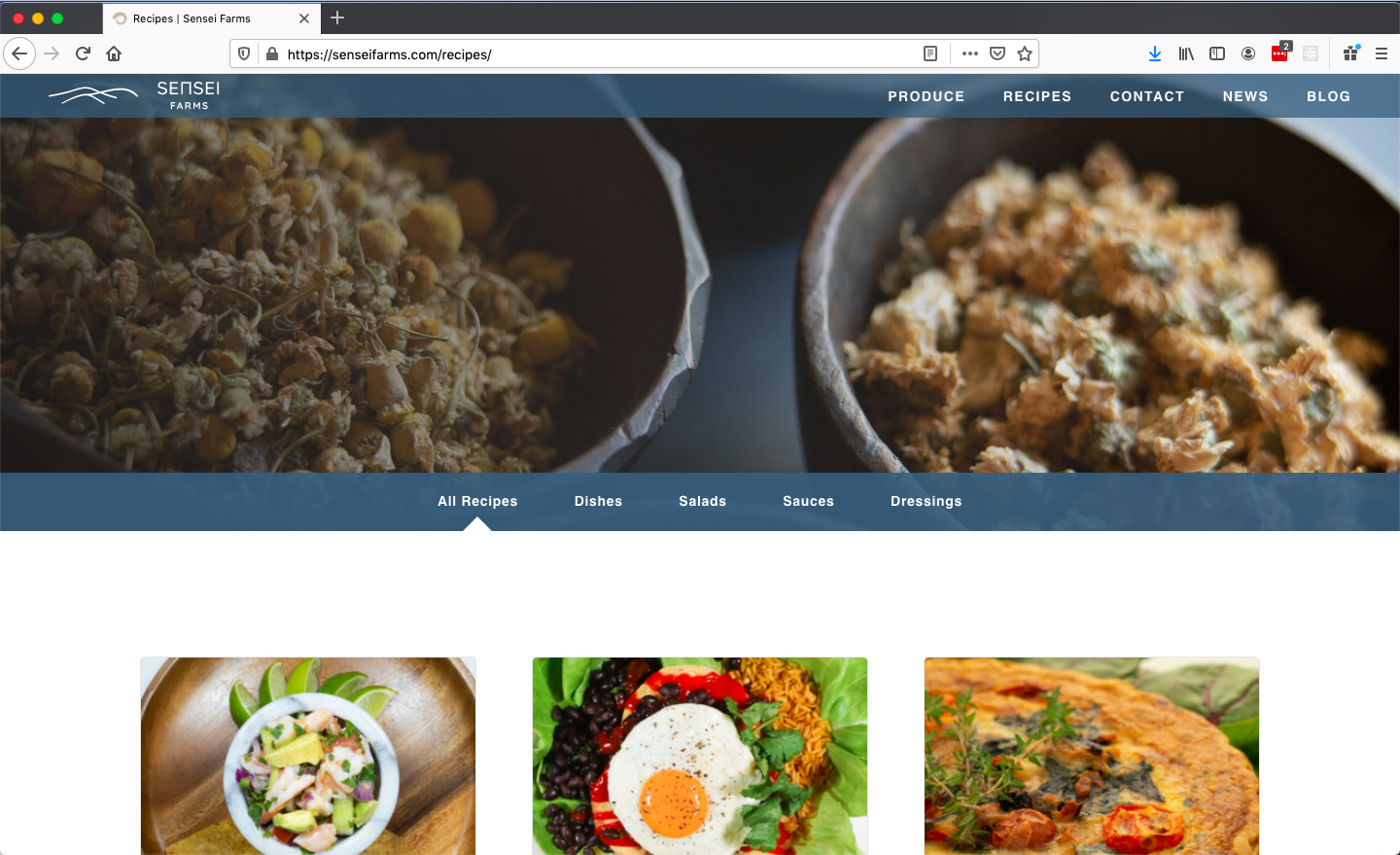 View Recipes
Project Notes
---
Credits:
Josh Winters, Director of Software Engineering
Rex Tan, Digital Producer
Tiger Sun, Lead Web Designer
Features & Technology:
Advanced Custom Fields
WordPress AJAX
Cloudways