The Challenge
---
The Grill Dads needed a web experience for their audience that matched their personas. DeNada Creative worked closely with Mark and Ryan to craft a direction that delivered on a fun user experience, blending The Grill Dads classic humor with great UI/UX.
From there, our challenge was executing a fairly complex set of designs that pushed the limits of front-end design and a functional CMS. One of those challenges was making the curved text you see above each headline fully editable – this feature required several layers of web technology and iterations of development to get the perfect solution.
Visit the site
E-Commerce
---
Pushing users to buy merch from The Grill Dads was an essential part of the website. We developed a custom Shopify theme that matched the look and feel of the rest of the website to create a seamless experience for the end user.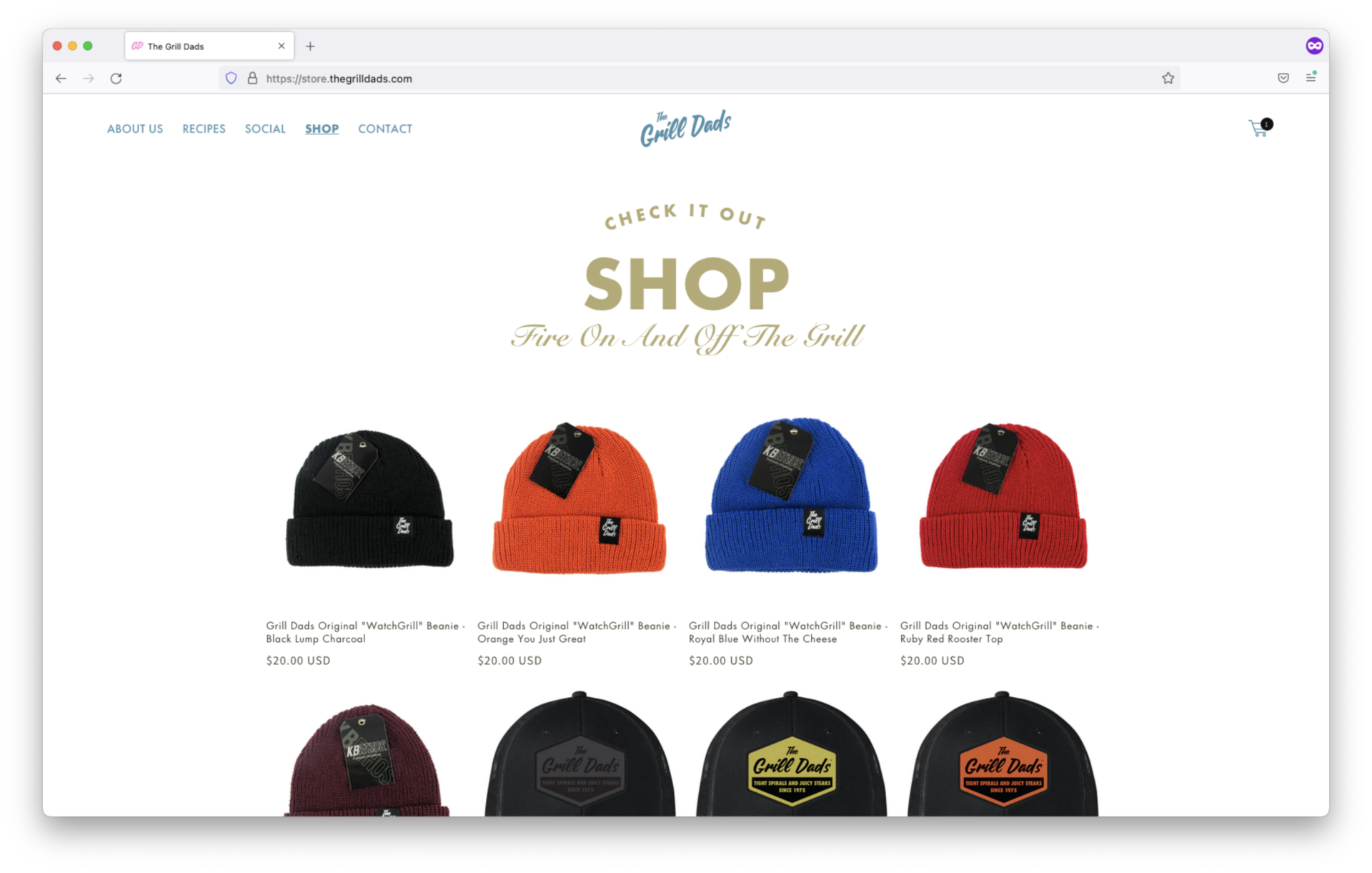 Shop The Grill Dads
Project Notes
---
Credits:
DeNada Creative, UI/UX
Trent Vanegas, Project Managment
Ryan Fey, Creative
Mark Anderson, Creative
Features & Technology:
Shopify
WordPress
Advanced Custom Fields
Gutenberg Blocks