everytexture.com
---
Launched by DaveVSDave in 2018, everytexture.com allows users to browse and download proprietary texture images for creative uses. In 2019 we added 3D seamless textures by developing several Photoshop and After effects extensions that allowed us to automate batch creation of these 3D seamless textures. With over 500 active daily users – this platform has become one of the top resources for creatives and a passion project we're very proud of.
Visit Everytexture.com
3D Texture Generator
---
Our proprietary Photoshop plugin allows users to automate the creation of seamless bump, diffuse and normal 3D maps for use with 3D programs, like Cinema 4D.

Exclusively available on everytexture.com and designed and developed by DaveVSDave. The 3D Texture Generator is packed with advanced features like batch texture generation, custom tiling, custom selections, and more.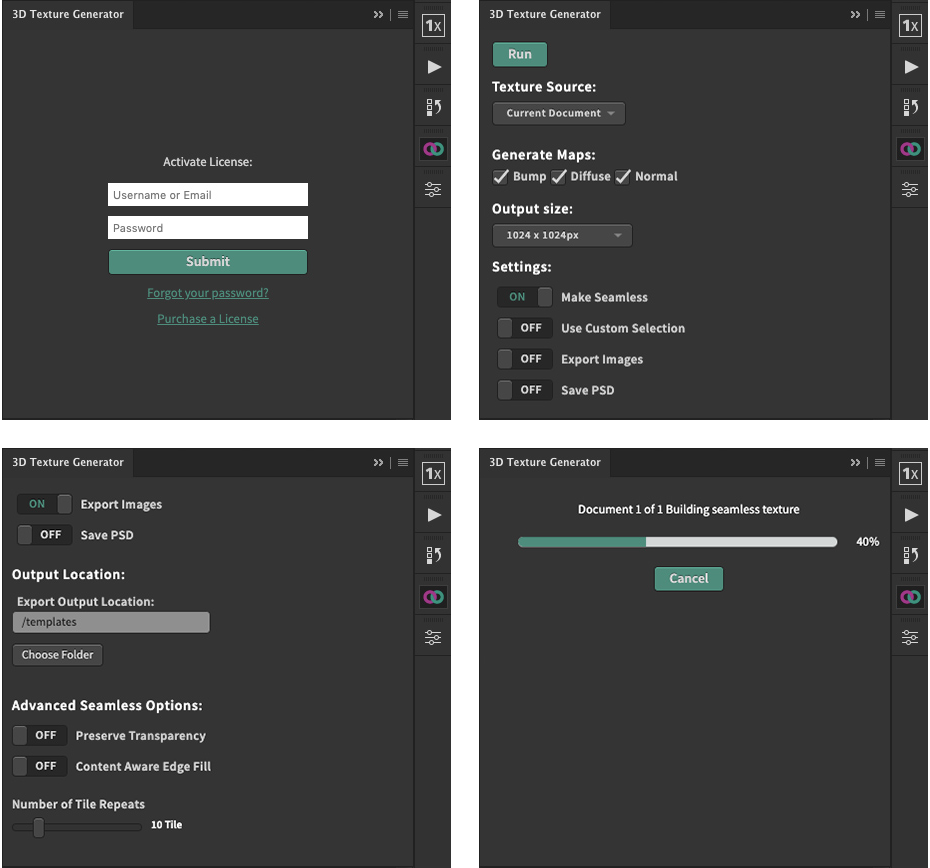 3D Texture Generator
Project Notes
---
Credits:
Rafael Mardones, Backend Development
Features and Technology:
Stripe Payment API
WooCommerce
Crypto Payments
JWT Authentication
Crypto JS
Photoshop CEP
Node JS