everytexture.com
---
DaveVSDave's everytexture.com is the ultimate destination for all things textured. With an ever-growing library of one-of-a-kind, proprietary images available for download, it's no wonder this platform has become a go-to resource for creative minds. But that's not all – in 2019, we took things to the next level by introducing 3D seamless textures. How did we do it, you ask? By developing some top-secret Photoshop and After Effects extensions that allowed us to automate the batch creation process. Talk about efficiency! With over 500 active daily users and counting, we're thrilled to see everytexture.com making waves in the creative community.
Visit Everytexture.com
3D Texture Generator
---
Our proprietary Photoshop plugin is the secret sauce that allows users to create seamless 3D texture maps with just a few clicks. Whether you're a seasoned 3D artist or a beginner, our plugin makes it easy to get the bump, diffuse, and normal maps you need to make your 3D models pop.

And with advanced features like batch processing, custom tiling, and custom selections, you'll be able to fine-tune your textures to perfection. But don't just take our word for it – try it out for yourself and see how much time (and sanity) you'll save. Or as we like to say, "say goodbye to tedious texture mapping and hello to seamless 3D magic."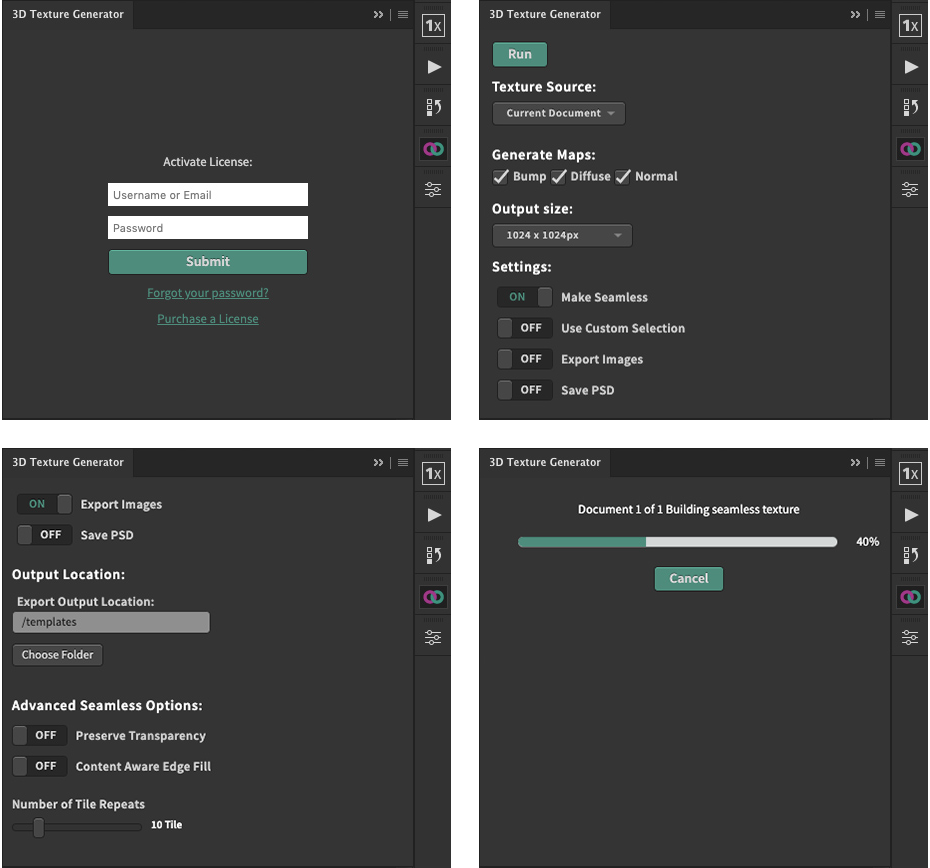 Over 1M
Organic Impressions Per Month
Project Notes
---
Credits:
Rafael Mardones, Backend Development
Features and Technology:
Stripe Payment API
WooCommerce
Crypto Payments
JWT Authentication
Crypto JS
Photoshop CEP
Node JS